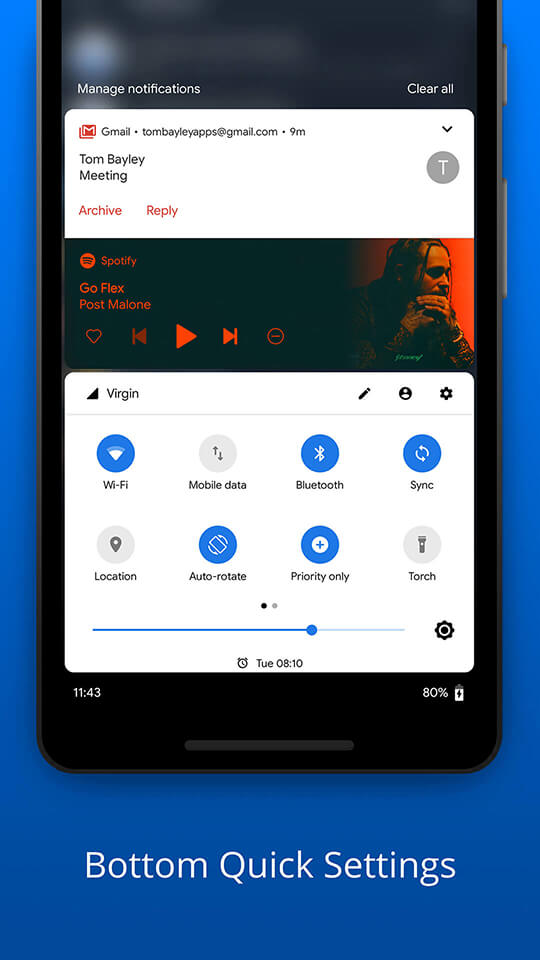 REDEFINING ANDROID ACCESSIBILITY
Do you find notifications and quick settings hard to reach with one hand at the top of your screen?
Don't like stretching your hand up to reach them?
You no longer have to!

Bottom Quick Settings provides a smooth, fast and native feeling Android styled quick setting and notification panel at the bottom of your screen,
allowing you to toggle settings like WiFi, Bluetooth, Flash and many more, as well as adding shortcuts to apps and websites in the panel too!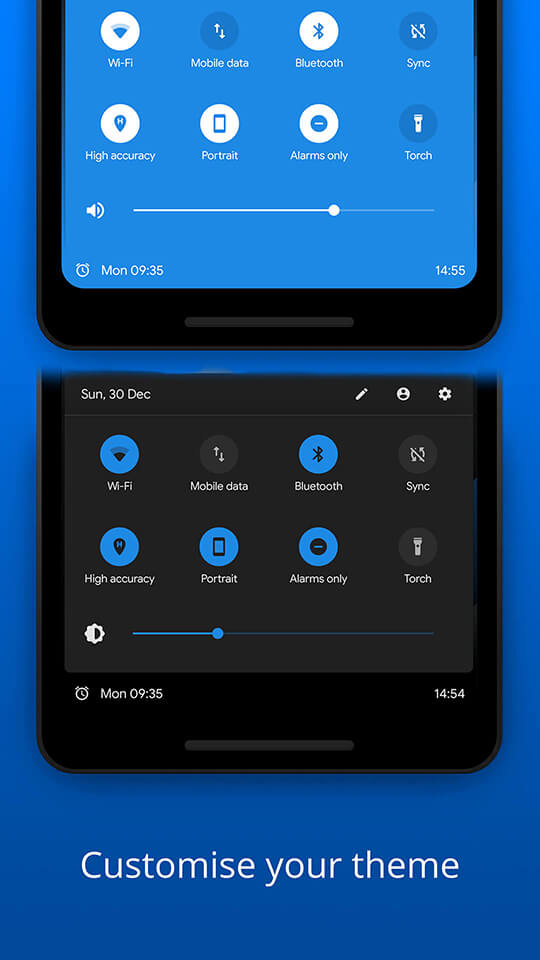 NOTIFICATION SHADE
- Control all notifications
- Reply, open, dismiss, interact and manage
- Full color customization
- Dynamic colors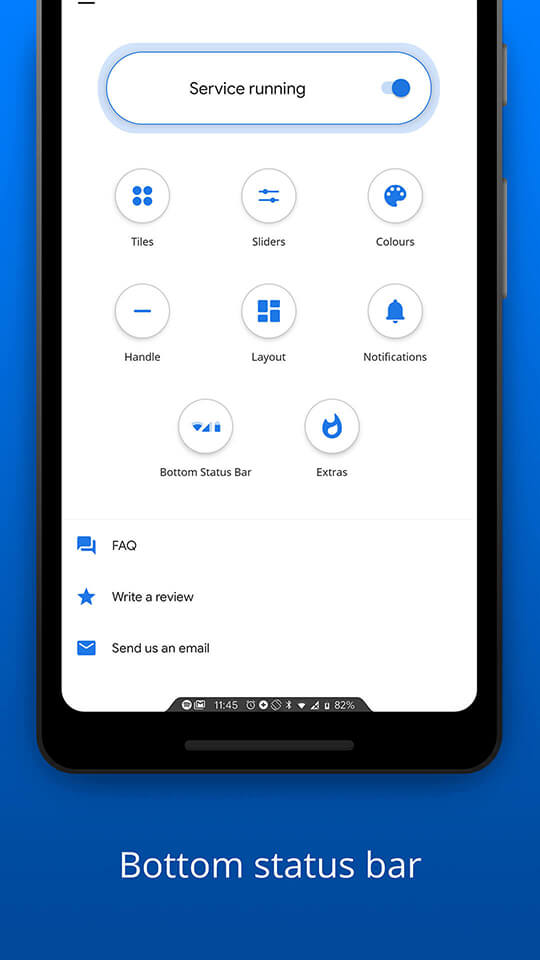 BOTTOM STATUS BAR
- Move your device's status bar to the bottom of the screen
- Full support for notifications and system setting icons
- Full color personalization
- Blacklist: hide the status bar in specific apps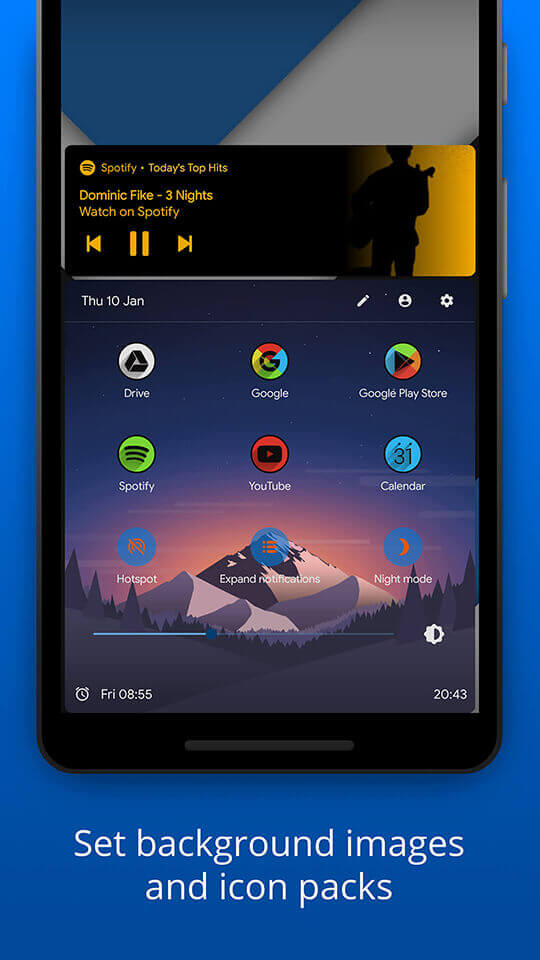 QUICK SETTING TILES
- 40+ different settings
- Add any app or URL as a shortcut in the panel
- Layout: Change the number of tile rows and columns
- Sliders: Screen brightness, ringtone, alarm, notification and media volume
- Android Q & Pie themed
STAY UP-TO-DATE
Keep up to date on the app by following us on social media to find out about the latest and upcoming updates. You'll also easily be able to suggest new features or improvements.