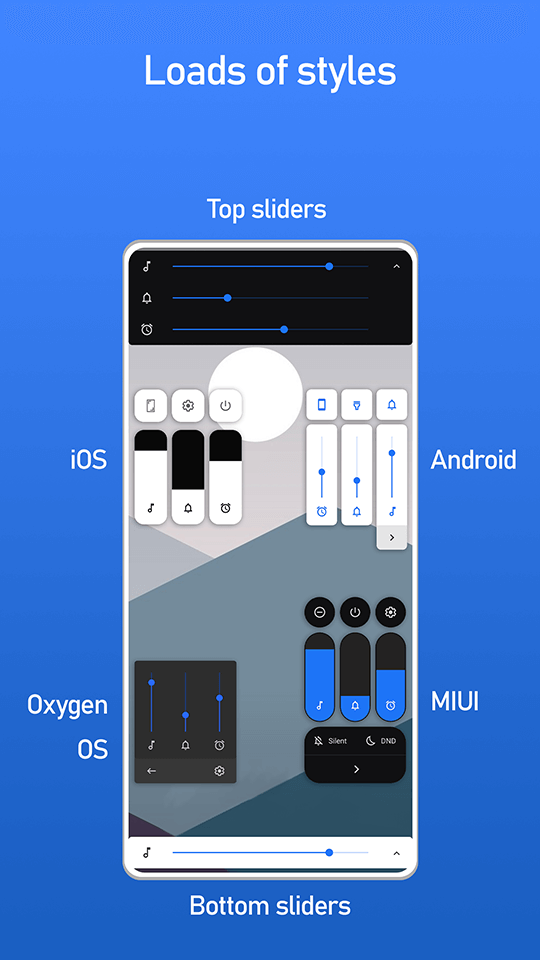 LOADS OF STYLES TO CHOSE FROM
With even more to come!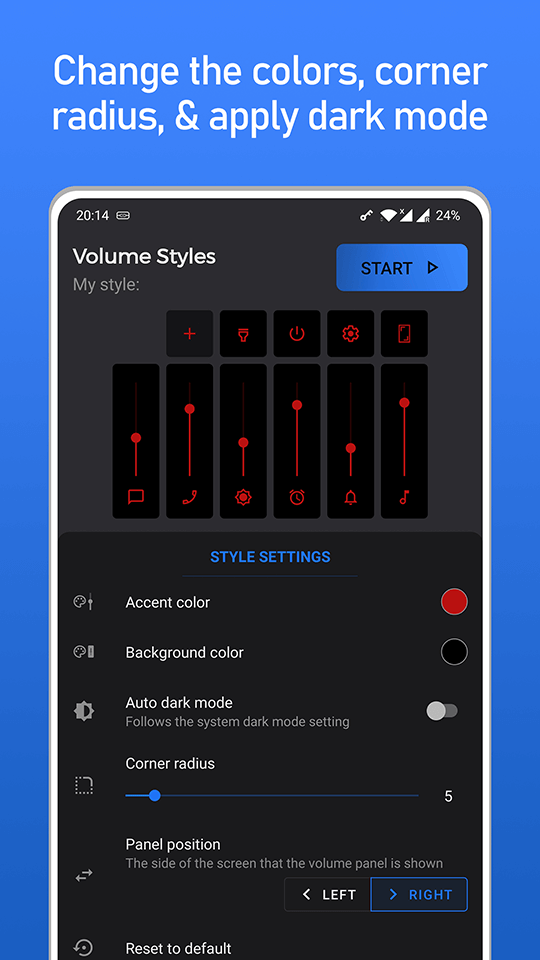 FULL CUSTOMIZATION
- Colors

- Corner radius

- Auto dark mode

- Posiotn on screen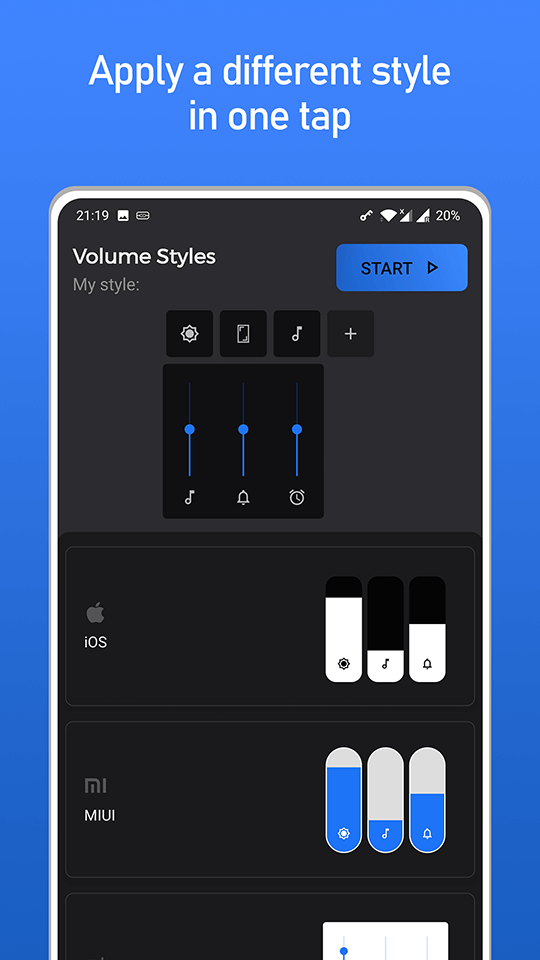 EASILY APPLY STYLES
Apply a different style with a single tap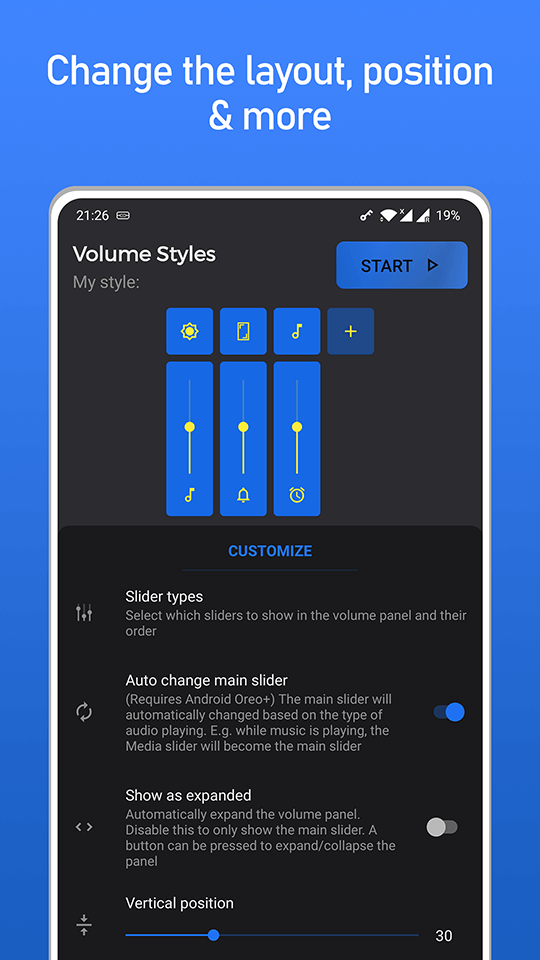 EVEN MORE CUSTOMIZATION
Change the:

- Volume sliders

- Behaviour

- Panel show duration
QUICK SHORTCUTS
You can even add a variety of custom shortcuts above the volume panel
STAY UP-TO-DATE
Keep up to date on the app by following us on social media to find out about the latest and upcoming updates. You'll also easily be able to suggest new features or improvements.