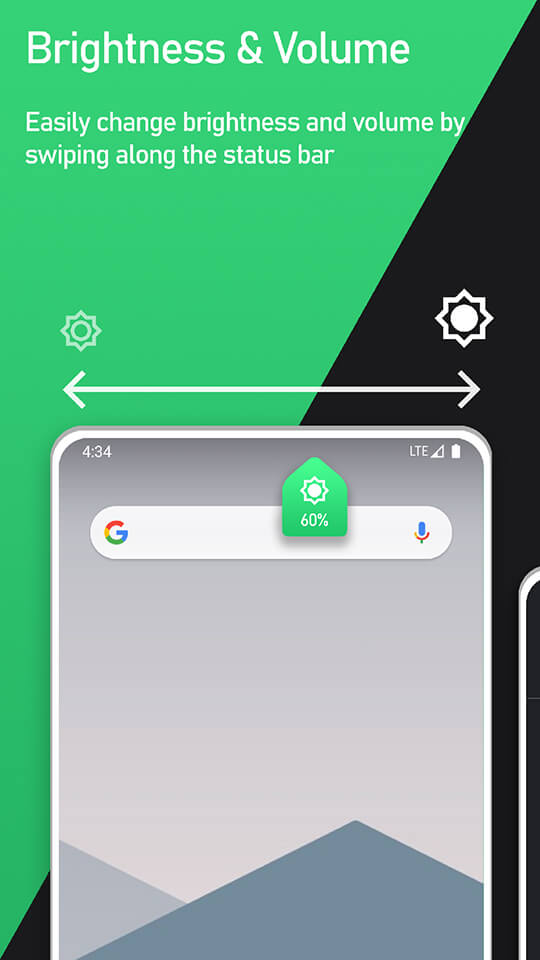 BRIGHTNESS & VOLUME CONTROL
Easily change brightness and volume just by swiping along the status bar.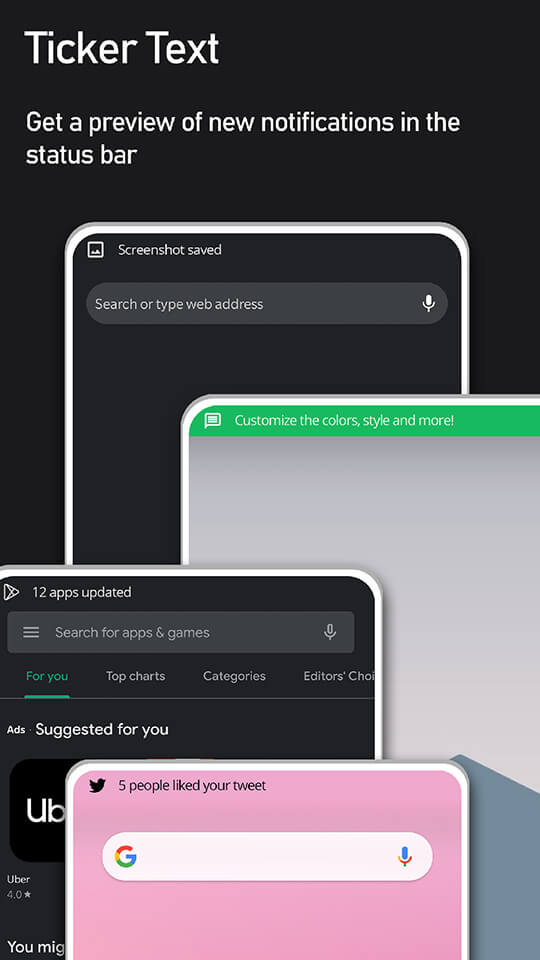 NOTIFICATION PREVIEWS
- Bring back the unobtrusive status bar notification ticker text.

- When a new notification arrives, it will display along your status bar.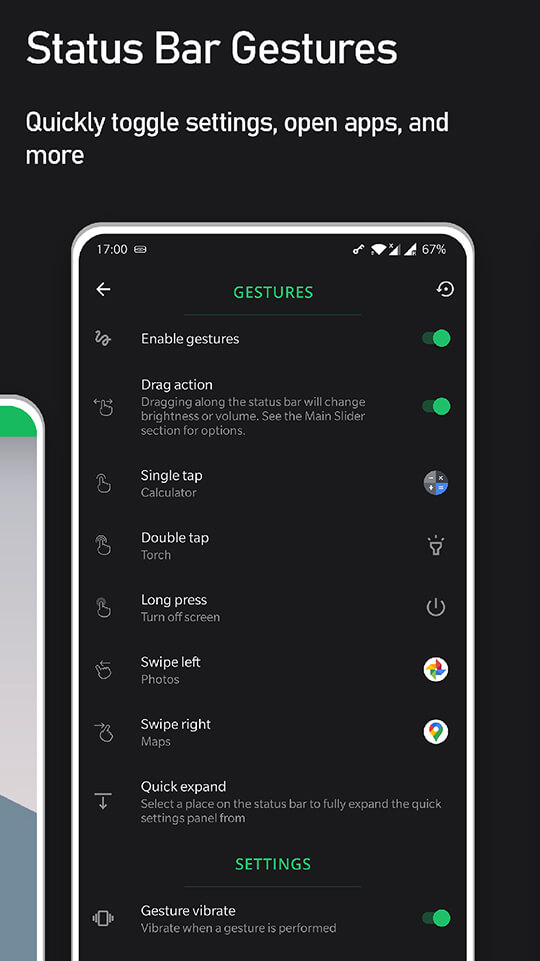 STATUS BAR GESTURES
- You can use simple gestures in the status bar to perform custom actions

- Including: tap, double tap, long press and swipe left/right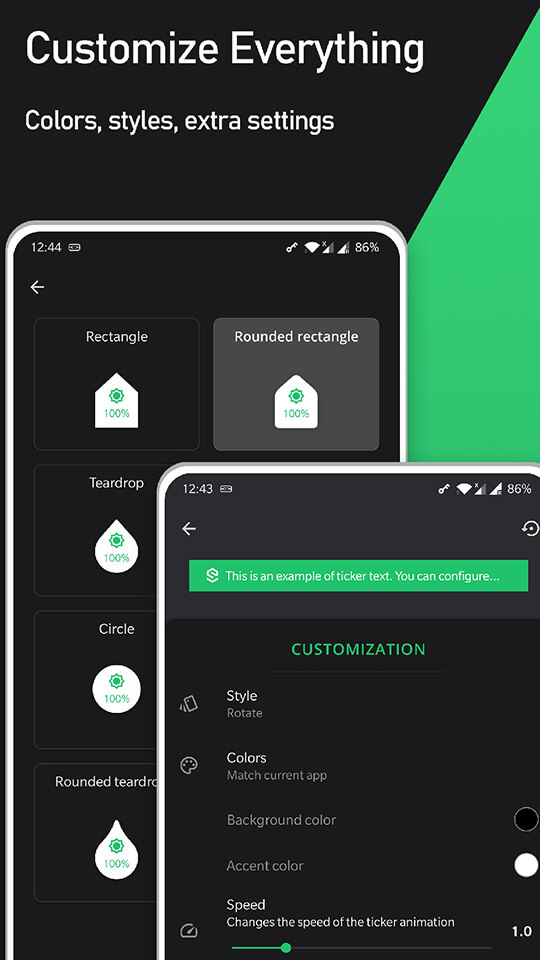 FULLY CUSTOMIZABLE
Change everything to the way you like such as colors and styles.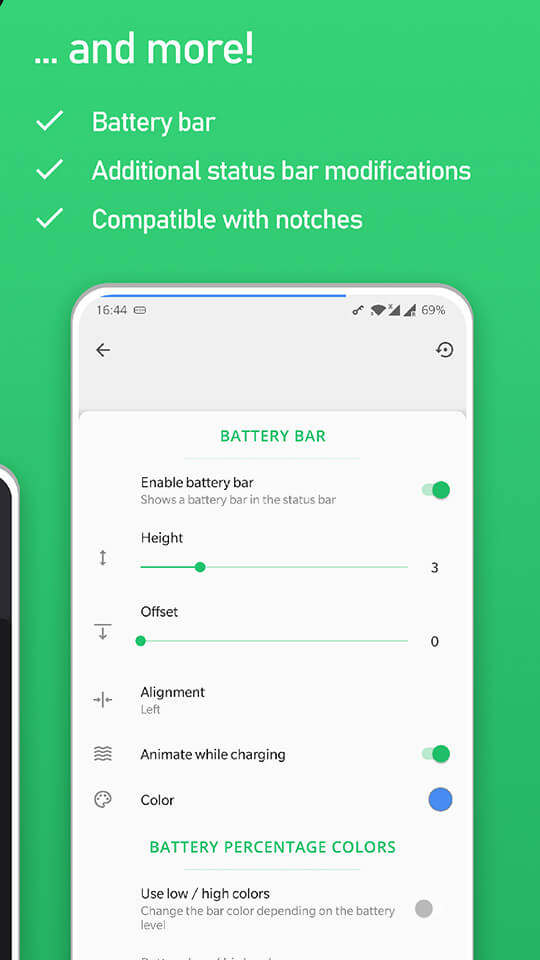 ... AND MORE!
The app contains more features that make your status bar more useful.
STAY UP-TO-DATE
Keep up to date on the app by following us on social media to find out about the latest and upcoming updates. You'll also easily be able to suggest new features or improvements.